We commenced with art workshops for children undergoing cancer treatment at Tata Memorial Centre, Mumbai on World Cancer Day 4th February 2019. This was followed up with weekly art workshops for the children undergoing chemotherapy at the OPD area at the Department of Paediatric Oncology.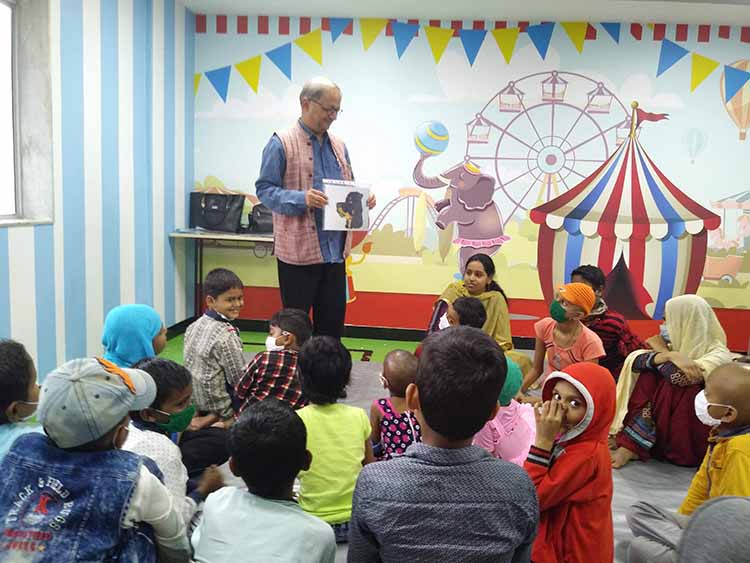 These art workshops had to be discontinued during the coronavirus pandemic. The workshops resumed on the occasion of International Childhood Cancer Day (ICCD) on 15 February 2022.
Art and music workshops on ICCD 2022
Khula Aasmaan art display at paediatric OPD
Children and their parents who need to wait for several hours at the OPD area will get to see images of beautiful artworks by shortlisted children from various Khula Aasmaan art contests.
Read the blog post about this art initiative
Ongoing art workshops for children undergoing chemotherapy
We have been conducting weekly artworks for the children. We arrange for the faculty as well as the art supplies required for these art workshops.
Select artworks from the art workshops with children