Details of Folk Dance performances
1. Young Cossack Girls
In Russia, at the borders, lived free land-owners - Cossacks. They grew bread, shepherded animals and had the responsibility to protect the state borders. From childhood, boys were taught to ride horses, wield cavalry swords and shoot sharp. Bravery and daring were in esteem among Cossacks. Girls in settlements also learned to shoot sharp and wield cavalry swords; they were always able to replace men in a battlefield.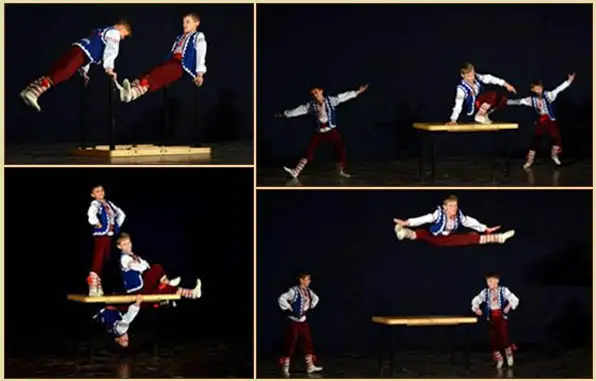 2. Small Bee
A comic dance about a long braid, which you cannot see that frequently on girls nowadays. A girl is proud of her braid, she notices nobody and boys are trying to draw her attention.
3. Fixes
A comic dance - folk dance; improvised dancing and vying dancing enjoy big popularity among people in Russia. Each performer is given the opportunity to express himself or herself, to show what he or she is good for. Vying in dancing young people sported agility, dashing and grace, as well as festive attires.
4. Small mosquitoes (Samara Suffering)
I am bold, beautiful, skilled and deft, and it is so strange that the one, I like so much, doesn't pay her attention to me at all. I am tired of being persistent as a mosquito; I'll just go and enjoy life as it is.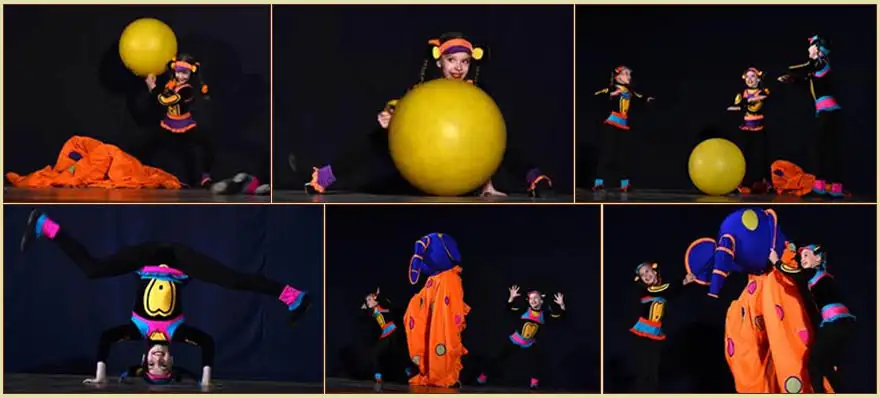 5. Why don't people fly??
The wish to fly appears as early as in childhood and becomes a dream of a person who strives after seeing the beauty of the earth from high altitude. A free flight is as yet a dream, but inspiration has no age and boundaries.
6. Shorty Monkeys
Children of young age copy animals' habits and gestures. They are sincerely happy when they are leaping, running and whirling, tumbling over the head. And we joyously recall this carefree time which passes so quickly.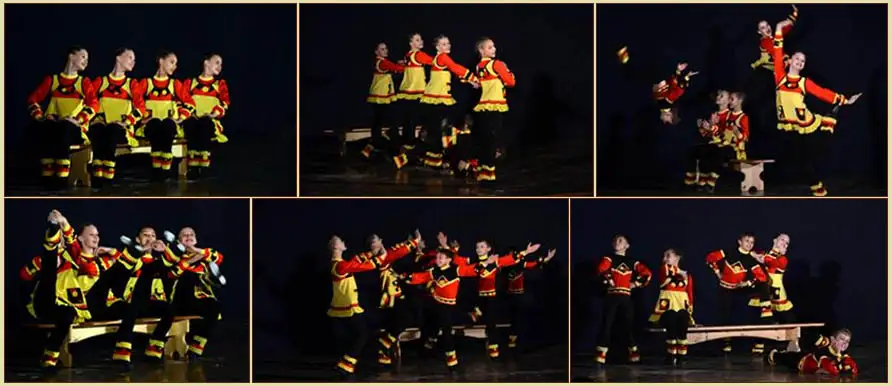 7. Waltz
There is in Russia this very beautiful grand and smooth dance for vast halls with mirrors and candles. Couples move in circle merging, with enamoured hearts, into oneness in the rhythm of music.
8. Wooers
A comic folk dance. Young fellows are trying to get girls' liking, so, each one is trying to outdance others, they are competing among themselves. Quadrille is a fast, lively type of folk dance. Quadrille as a dance appeared from 17 century dances. Quadrille is popular in England, France and Europe, the dance also has roots in the United States.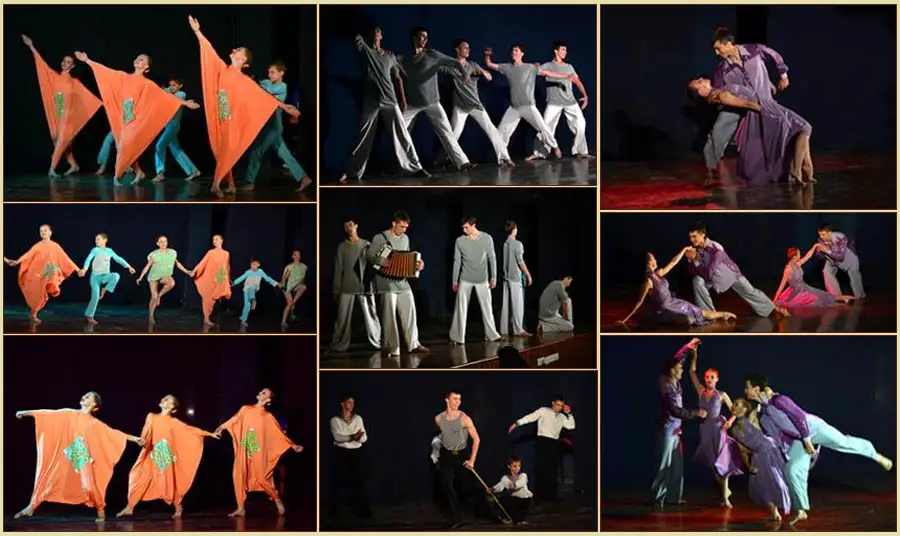 9. From the Volga to the Yenisey
From stately Russian planes to the Yenisey, the severe Siberian River, Russia's peoples were moving boldly to discover beauty and riches of unlived-in ranges accompanying their hard labour with songs and dances. The range from the Volga to the Yenisey lived by joy.
10. Doomed to dream
It so happens only in childhood - when in the wake of earthly problems comes sleep and arrives time of marvels and magic. Things surrounding us start talking and flying. Their faces and forms appear. They are playing and frolicking with us.
11. Winter wonder
12. Dance of sailors
Sailors regard the deck as land. And in dancing they evince military mastery and abilities of each one. Through a series of interconnected and sequentially developing events, as well as through specific soldier and sailor movements, such qualities of a warrior are reflected as: agility, boldness, valiant ardour, military dashing…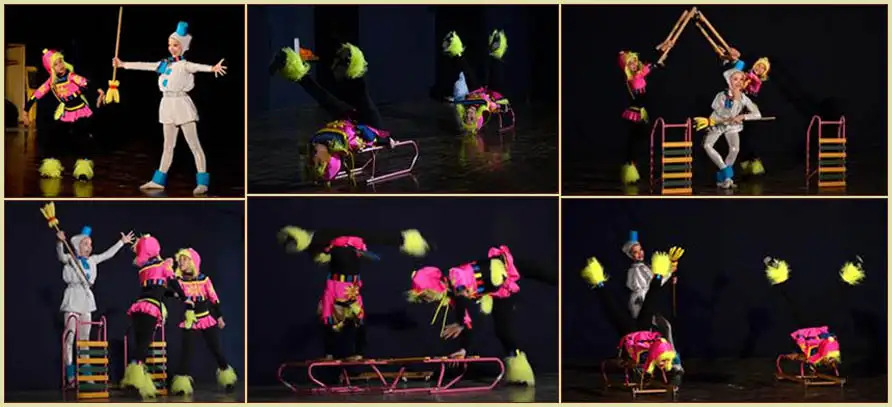 13. Clockwork Toys
Our children are absolutely positive that toys are alive and can do all: somersault, jump, gallop, stand on head, crock, crow, and do everything children wish.
14. Trans - Carpathian Capers
Russia is populated by various peoples. They all have their traditions, music and, of course, dances. All festive occasions are accompanied by round dances, dancing and comic dancing. Each dance has its certain movements. To your attention - Trans - Carpathian capers.
15. Calm
Calm in nature is a lull before a tempest, a full absence of wind. A solitary ship is lost in sea ranges and is waiting for the time when wind starts blowing. Life in the high seas without freshwater equal's death, and the dream to see land has become the main dream.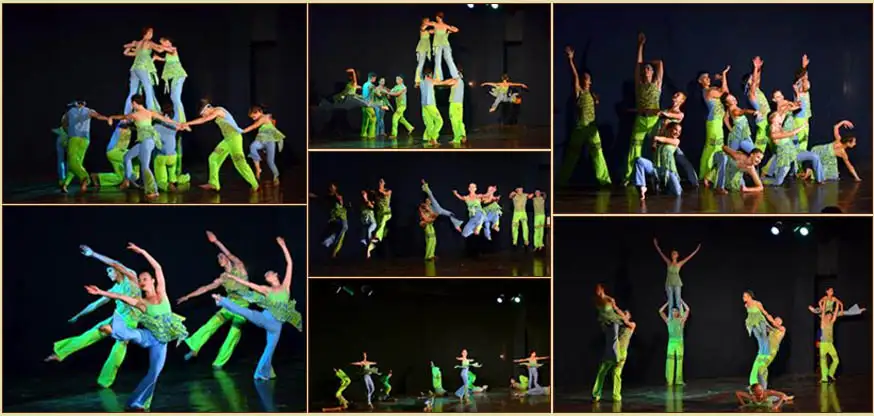 Media coverage